What is Rescue Dynamics ?

Rescue Dynamics
Edmonton, AB, Canada T6L 1K5
email:
Rescue Dynamics has operated for four decades, offering courses in Climbing (summer and winter) Rescue and Emergency Care. We have taught all manner of outdoor and emergency response professionals in nine provinces / territories. We regularly train groups such as the Canadian Forces SARTECHs, Parks Canada personnel and hundreds of others. Two of our premier series of courses are the Rescue One & Two series and the Wilderness First Aid Course. "WEC" is a highly specialized advanced first aid course recognized by the Association of Canadian Mountain Guides and long used by many agencies to train their guides. We offer many courses and can custom design courses for groups with special needs. For details or application forms contact Rescue Dynamics.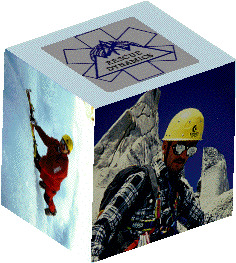 The sole proprietor and chief instructor of Rescue Dynamics is Cyril Shokoples. Cyril is an Internationally certified mountain guide (ACMG / IFMGA / UIAGM) with a long history of climbing and skiing in Western Canada. He has been a member of the Alpine Club of Canada for over 45 years and a certified member of the Association of Canadian Mountain Guides for over 40 years. His is a Past - President of the Association of Canadian Mountain Guides. He has received Distinguished Service Awards from the Alpine Club of Canada and the Association of Canadian Mountain Guides. In 2005 he became only the second recipient of the George Stefanick Legacy Award from the Edmonton Section of the Alpine Club of Canada. In 2014 he was inducted as an Honorary Member of the Alpine Club of Canada.
In autumn 2022, Cyril was honored as the Patron of the ACC / ACMG Guide's Ball. Later that fall he was the keynote speaker at the Canadian Association of Wilderness Medicine's Annual Conference.
Cyril has taught rescue, first aid, emergency response, leadership and mountaineering courses and seminars across Canada and has delivered programs in Alberta, BC, Saskatchewan, Manitoba, Ontario, Quebec, Nunavut, the Yukon and the North West Territories. He previously designed and delivered the ACC TNF National Summer Mountain Leadership course and the TNF National Winter Mountain Leadership Course for two decades.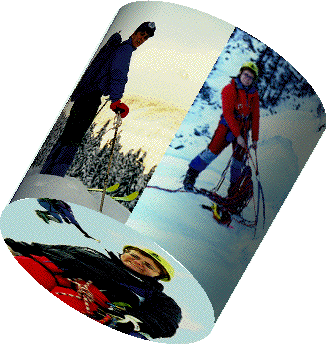 He spent a large part of the last thirty winters instructing and heli ski guiding in the Rockies and Columbia Mountains of Alberta and B.C. as well as spending several years at Marmot Basin Ski area with the avalanche control program. He is an "Avalanche Professional" member of the Canadian Avalanche Association and a 25 year member of the Canadian Ski Instructors Alliance.
His background includes eight years at the Alberta Vocational College as coordinator of PreHospital Care Programs. He was an EMT instructor for many years and was one of the founders of Portage College's nationally accredited EMT program. While at AVC, he was also responsible for the creation of the Parks Emergency Responder program for national park wardens in Canada. While at the college he was also on the provincial committee that created the Emergency Medical Responder program for entry level ambulance attendants. He has been the chief instructor of the Canadian Forces Search and Rescue Technicians (SARTECHs) Basic and Advanced Mountaineering and Mountain Rescue Courses for three decades. He is the creator of the HARD Rescue One series of courses.
Cyril has other serious interests including electronics and scuba diving. Cyril is a licenced Advanced Amateur Radio Operator. He also holds PADI professional scuba certification as a Divemaster, Open Water Scuba Instructor and Specialty Instructor (qualified to teach over a dozen specialities). His mountain guiding, ski patrol, ambulance, rescue, avalanche control and diving experience assure you of a quality educational experience.
---
---

Further Information, Comments, Suggestions?


Rescue Dynamics
Edmonton, AB, Canada T6L 1K5


Copyright © 1997, 1999, 2001 Cyril Shokoples
All rights reserved. Terms & Conditions apply.
Last updated Monday, May 29, 2023